The Eagles could lose both cornerbacks that started in the Super Bowl. James Bradberry, who committed a critical defensive foul at the end of last month's Super Bowl, will hit the free agent market next week.
Now, five-time Pro Bowler Darius Slay may explore a trade after the Eagles gave the cornerback's representatives permission to talk to other teams, sources told ESPN's Dianna Russini.
The report mentioned that the team is hopeful that they can find a way to keep Slay in Philadelphia.
CLICK HERE FOR MORE SPORTS COVERAGE ON FOXNEWS.COM
Slay is entering the final year of a three-year, $50 million contract. He spent seven seasons with the Lions before signing with the Eagles before the 2020 season.
He is due to earn a base salary of $17 million in 2023. Slay expressed his desire to stay in Philadelphia on a recent episode of «Montgomery & Co.» podcast
JETS' SAUCE GARDNER WINS RECRUITING EFFORT AWAY FROM AARON RODGERS BY BURNING CHEESE HEAD: 'WHERE'S A-ROD AT?'
«Of course, I want an extension with the Eagles. I love the Eagles. They took a chance again on trading me for me, and it went very well, of course. But yeah, I love that money. So, of course I'm going to be talking of that this offseason,» Slay said.
«That's it, that's what we all do when we have a year left on our contract. We try to get the extension because it makes the cap low, and then you start building around the team because once you're on the limit too much high, you can't add more players.»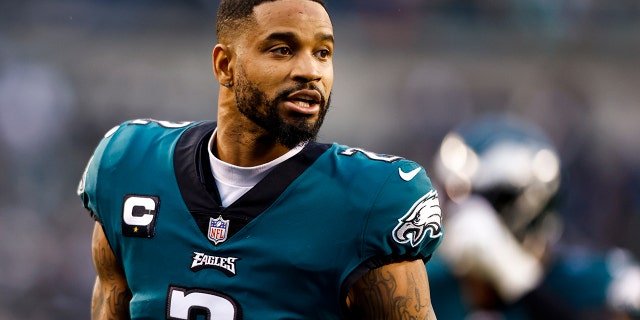 Slay recognized the impact his contract has on the Eagles' salary cap and offered the team a solution.
«So with me, with my cap so high, I'm sure they probably want to lower it, and the best way to lower it is to give me some money.»
The Eagles sent a third-rounder and a fifth-rounder to Detroit three seasons ago in exchange for Slay. He was named an All-Pro in 2017 and has made the Pro Bowl in each of the past two seasons.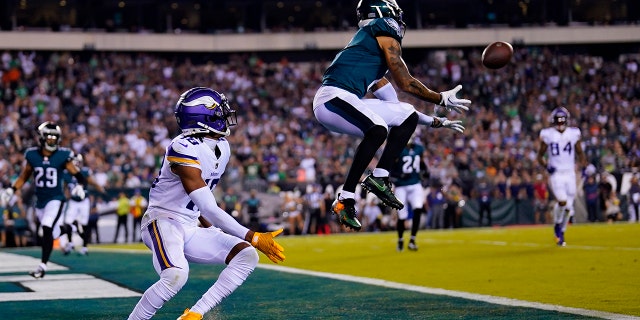 He recorded 55 tackles and three interceptions in 17 regular season games in 2022. The Eagles defense led the NFL in pass defense, allowing an average of 179.8 yards per game.
CLICK HERE TO GET THE FOX NEWS APP
Other key members of the defense who could play in a different uniform next season include pending free agents in defensive linemen Javon Hargrave and Fletcher Cox and safety CJ Gardner-Johnson.
Defensive lineman Brandon Graham decided against testing the free agent market and agreed to a one-year deal Friday to remain with the Eagles, the NFL Network reported.