Eight years ago, Byron Jones impressed NFL scouts and general managers at the combine by setting a record in the long jump.
The Dallas Cowboys selected Jones in the first round of the 2015 draft. He spent time at cornerback and safety in the early years of his professional career before being selected to the Pro Bowl in 2018.
In March 2020, Jones signed a five-year, $82 million contract with the Dolphins. Before long, he began to have setbacks due to injuries.
CLICK HERE FOR MORE SPORTS COVERAGE ON FOXNEWS.COM
Jones and Xavien Howard had formed one of the best cornerback tandems in the league. But Jones missed all of last season with an Achilles tendon injury.
RIHANNA'S SUPER BOWL HALFTIME SHOW ATTRACTS HUNDREDS OF FCC COMPLAINTS: REPORTS
Jones took to Twitter on Saturday to reveal that he can no longer «run or jump» due to injuries he's experienced throughout his career.
«A lot has changed in 8 years. I can't run or jump today because of the injuries I sustained playing this game,» Jones said.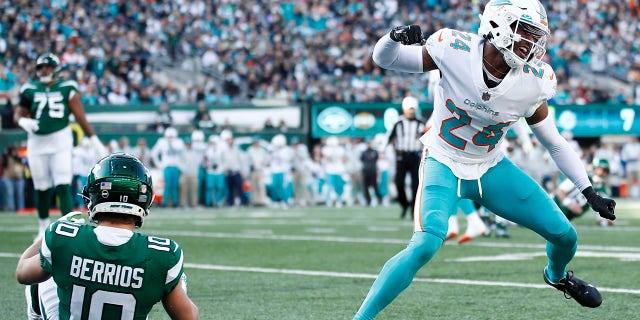 Jones' tweet was in response to the official NFL account mentioning his performance at the 2015 combine. He also encouraged players to consult independent doctors whenever they seek treatment for injuries.
«DO NOT take the pills you are given. DO NOT take the injections you are given,» Jones wrote. «If absolutely necessary, see an outside physician for long-term implications.»
«It was an honor and a privilege to play in the NFL, but it came at an unfortunate cost that I didn't anticipate,» Jones said. «In my opinion, no amount of professional success or financial gain is worth the chronic pain and preventable disabilities. Good luck to the draft class of 2023.»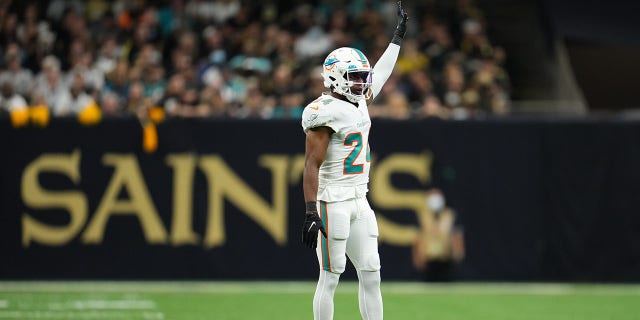 In addition to last year's Achilles tendon injury, Jones has dealt with a knee issue throughout his career. He underwent surgery in March to heal a nagging injury he dealt with during the 2021 season.
His tweet also hinted that he might be ready to walk away from the game, but ESPN reported that Jones has no plans to retire.
CLICK HERE TO GET THE FOX NEWS APP
If the Dolphins decide to release Jones this offseason, the team would save between $3.6 million and $13.6 million against the cap, depending on the timing of a possible release.
He has 57 pass deflections and four interceptions in his eight-year career.