The New York Yankees come out of the All-Star break fourth in the AL East and are battling for a playoff spot with a handful of other contenders down the stretch.
It's unclear if the Yankees will be major players at the trade deadline and make a blockbuster move to bolster the team.
If you ask legendary shortstop Derek Jeter, I'd suggest the team make a big move.
CLICK HERE FOR MORE SPORTS COVERAGE ON FOXNEWS.COM
«I think the San Diego Padres could heat up and really make waves in the NL West,» Jeter said on FOX before the MLB All-Star break. «But if they don't, it's not too late, even though the sun is starting to set. If they don't have a good couple of weeks, I wouldn't mind seeing the Yankees go out and get Juan Soto. Especially since you don't know how long [Aaron] The judge will be out.
CURTIS GRANDERSON PREDICTS WHICH TEAM FROM NEW YORK WILL NOT MAKE THE POSTDUE WHILE THE METS AND YANKEES STRUGGLE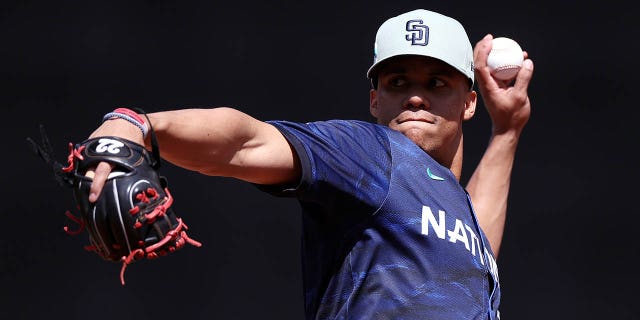 «You need some offense. I think that would make sense.»
Alex Rodriguez asked Jeter where Soto would play. New York Gardens are crowded as they are. While Judge is sidelined with a toe injury, the team has Harrison Bader, Giancarlo Stanton, Billy McKinney and even Isiah Kiner-Falefa in the outfield.
«Wherever he wants to play,» Jeter told A-Rod. «He would put it on the left or on the right.»
There's no indication the Padres are willing to trade the 23-year-old at the deadline. San Diego acquired Soto from the Washington Nationals at last year's deadline. The Padres gave up a plethora of prospects for the budding star.
The Padres are 43-47 and are in fourth place in the NL West.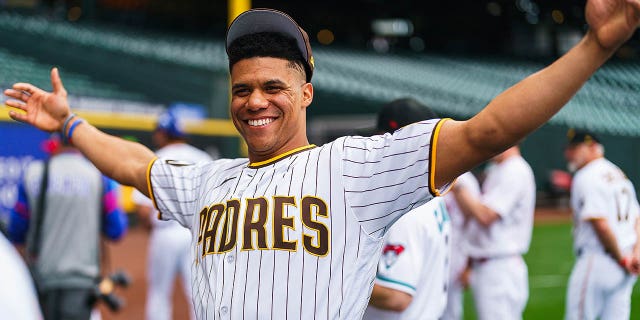 CLICK HERE TO GET THE FOX NEWS APP
Soto was an All-Star this year for the third time in his career. He is hitting .265 with an .898 OPS and 15 home runs.
This year's change deadline is August 1.