Denny Hamlin earned a record seventh win at Pocono Raceway on Sunday afternoon in the HighPoint.com 400, but his Victory Lane celebration came at the expense of Kyle Larson.
Hamlin and Larson were running hard with a few laps to go. In Turn 1, Hamlin seemed to be taking Larson with him around the race track. The No. 5's momentum seemed to drive him against the wall. Larson retaliated down the stretch by shoving Hamlin into the wall as the race went to caution.
CLICK HERE FOR MORE SPORTS COVERAGE ON FOXNEWS.COM
Larson dropped as low as 20th at the end of the race. As Hamlin reached the start-finish line to celebrate the victory, he was booed by NASCAR fans.
«I love it,» Hamlin said. «They can get my rock out of here in a few years.»
Of the incident with Larson, Hamlin said he never touched him.
«I'm not here to defend anything,» he said. «How can you destroy someone you don't touch?»
SEVEN-TIME CUP SERIES CHAMPION JIMMIE JOHNSON LEADS NASCAR HALL OF FAME NOMINATE CLASS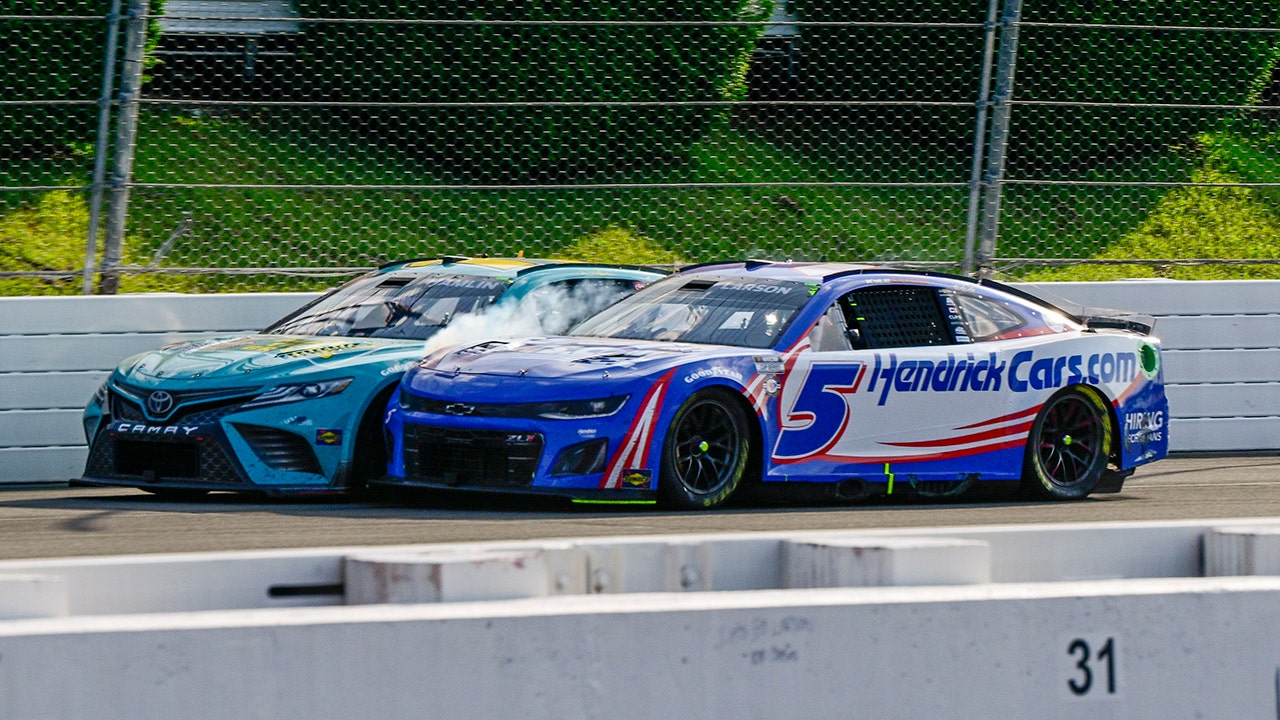 Larson expressed his frustration with the No. 11 driver after the race.
«I never had to apologize to him for anything, anything I did on the track,» Larson said. «I can count four or five times where he had to communicate with me, 'Oh man, I'm sorry I put you in a bad situation.'» Eventually, as he says, you have to start competing with people in a certain way to get respect back.»
Hamlin's return to Victory Lane came a year after his first place finish was scrapped for aerodynamics violations.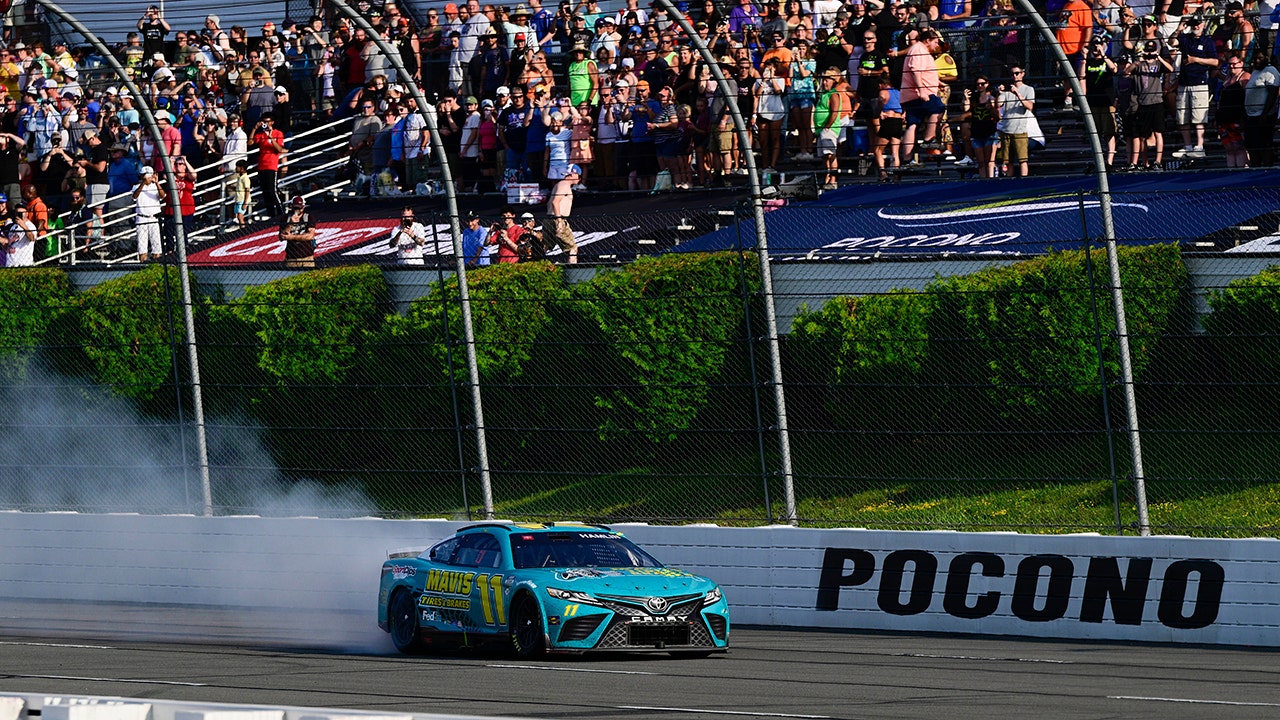 CLICK HERE TO GET THE FOX NEWS APP
Tyler Reddick took second place. Martin Truex Jr. and Kevin Harvick were third and fourth respectively. Ty Gibbs came out in fifth.
Associated Press contributed to this report.