Shedeur Sanders transferred to Colorado after his father and NFL legend Deion Sanders was named the Buffaloes' new head coach.
Shedeur passed for 6,963 yards and 70 touchdowns during his two-year tenure at Jackson State, where he was coached by his father.
In December, the Pro Football Hall of Famer said he intended for Shedeur to be the Buffaloes' starting quarterback in 2023, but noted that his son «would have to earn it.»
Shedeur will face competition of a different caliber this season now that he's playing for a school that competes in the Pac-12 conference.
CLICK HERE FOR MORE SPORTS COVERAGE ON FOXNEWS.COM
The Pac-12 held its media day in Las Vegas on Friday, but Coach Sanders missed the event as he continues to recover from a second medical procedure to remove blood clots.
But Shedeur and star receiver Travis Hunter attended the event. Shedeur expressed confidence in his ability to rise to the occasion now that he is in Colorado.
DEION SANDERS' GIRLFRIEND SAYS COLORADO COACH HAD 'ANOTHER SUCCESSFUL SURGERY' FOR BLOOD CLOTS
«Well, I'm a Sanders. You know I don't feel pressure. That's what's in my blood. I don't get nervous… I don't understand any of it, especially when you prepare and you have the coaches, staff and players around you,» Shedeur said.
«Like, it's not real pressure. You're just fighting yourself and your own thoughts…and that's the thing…I'm not afraid of names or anything like that.»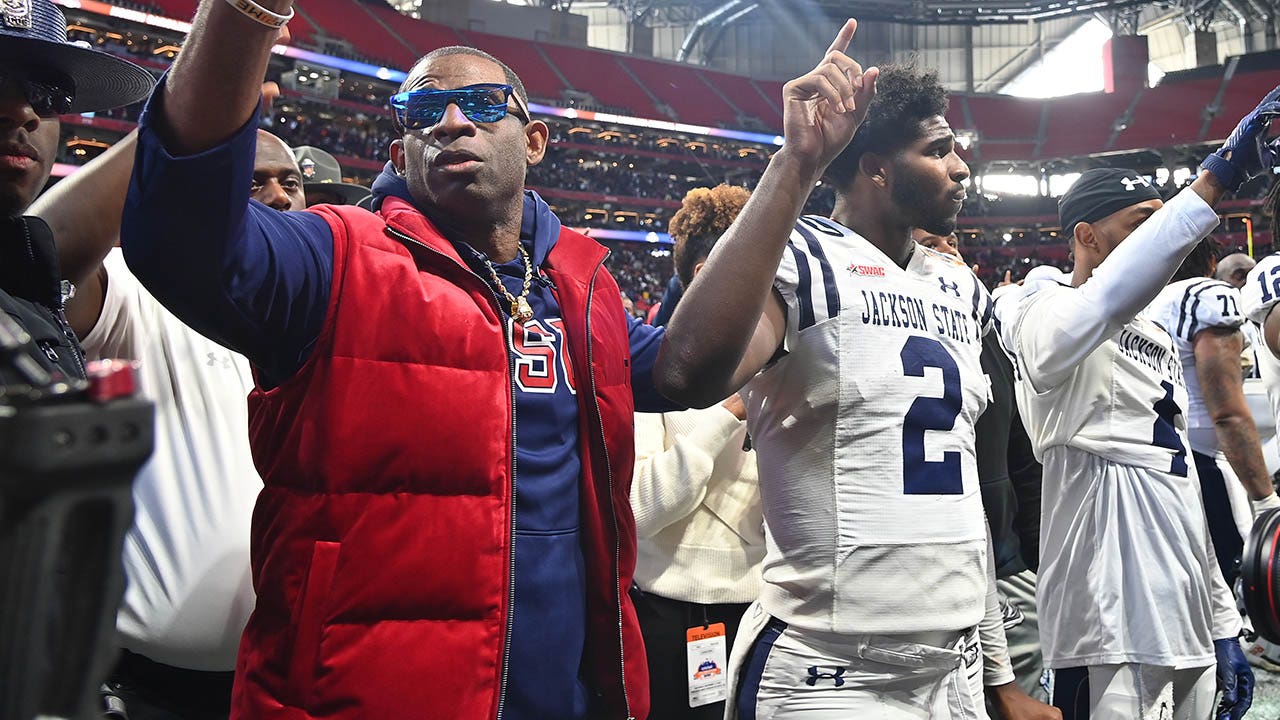 The father-son duo is looking to turn around a Buffaloes football program that has struggled in recent years. Last season, Colorado finished 1-11.
Coach Sanders has revised the roster with a whopping 18 players entering the transfer portal.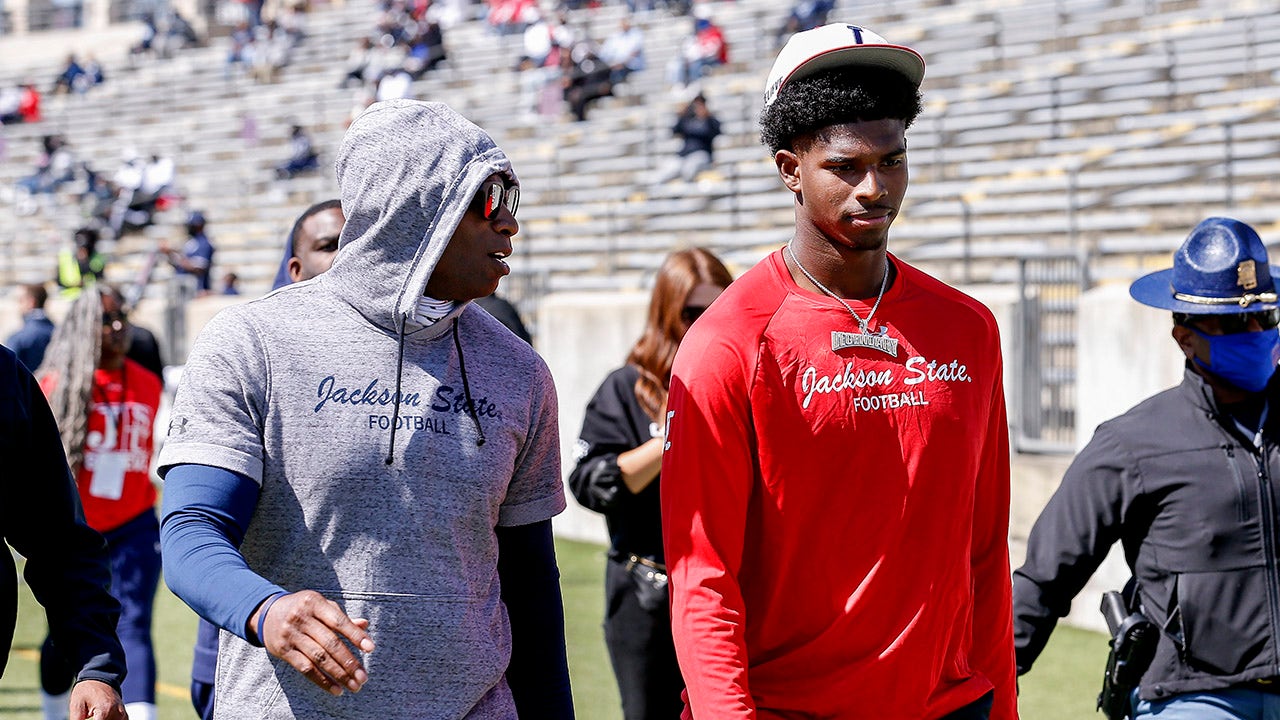 Deion's arrival has sparked excitement among the Colorado fan base. More than 47,000 fans attended the Buffaloes' annual spring game in April.
CLICK HERE TO GET THE FOX NEWS APP
Colorado opens the season on September 2, when the Buffaloes travel to Forth Worth, Texas, to take on TCU. Last season, the Horned Frogs defeated Michigan in a college football playoff semifinal game before losing to the georgia bulldogs in the national championship.