The battle between san francisco 49ers and the Dallas Cowboys went beyond the football field when veteran wide receiver Deebo Samuel took aim at Micah Parsons on social media Sunday night.
The Niners advanced to the NFC title game for the second straight season after securing a 19-12 win over Cowboysand Samuel took to social media to share a post with several images, including one of Parsons.
«Don't touch the bear,» the caption read.
THE COWBOYS' MIKE MCCARTHY, ARMS STIFF CAMERAMAN AFTER LOSS TO THE 49ERS
Samuel's post included a quote from Parsons talking about the matchup: «This is what I wanted.»
The quote came from Parsons' media availability on Thursday, where he spoke confidently about taking on the Niners, who were riding an 11-game winning streak at the time. rookie quarterback Brock Purdy.
CLICK HERE FOR MORE SPORTS COVERAGE ON FOXNEWS.COM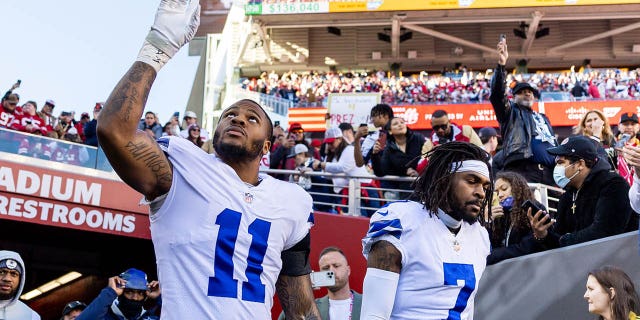 «I'm super excited. This is what I wanted,» he said at the time. «This is the three-headed dragon. We need to cut off one of its heads. I don't care who it is. We have to line it up. Either way, you have to meet them at some point. I'd rather now than later.»
Parson saw the post on social media and responded, «Lol what did you do today fam lol? But congrats on the win! But don't put me on this weak slide.»
CLICK HERE TO GET THE FOX NEWS APP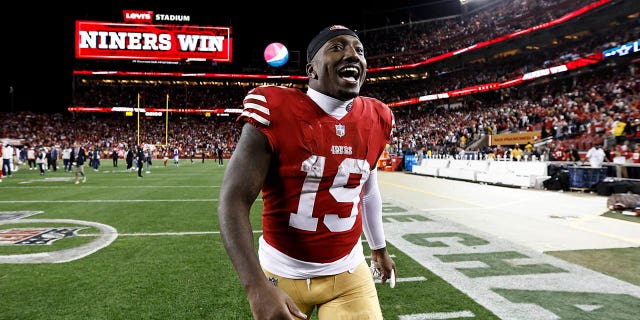 Samuel was hit seven times and had four receptions for 45 yards. Parsons recorded four tackles against San Francisco.
The 49ers advance to the NFC Championship game where they will face the philadelphia eagles after their 38-7 win over the New York Giants.