Just 12 days after signing a deal with the Arizona Coyotes, Alex Galchenyuk received unconditional waivers.
The move came less than a week after he was arrested on charges of hit and run private property, disorderly conduct, disobedience, resisting arrest and threats or intimidation.
Galchenyuk was booked into the Scottsdale City Jail on minor charges and released the next day on his own recognizance.
CLICK HERE FOR MORE SPORTS COVERAGE ON FOXNEWS.COM
Police said the hit-and-run was property damage only and there were no injuries.
«The Arizona Coyotes have placed forward Alex Galchenyuk on unconditional waivers in order to terminate his contract,» the team said in a statement Thursday. «The Club will have no further comment at this time.»
The NHL Players Association said it is reviewing the matter.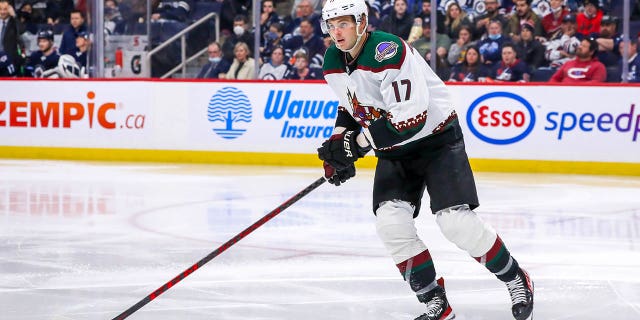 SPENCER KNIGHT OF THE PANTHERS RETURNS TO ICE FOR THE FIRST TIME SINCE JOINING THE NHL/NHLPA PLAYER ASSISTANCE PROGRAM
Galchenyuk had signed a one-year contract worth $775,000 for what would be his third stint with the organization; he also played for them in 2018-2019 and 2021-2022.
The Montreal Canadiens selected Galchenyuk with the third overall pick in the 2012 NHL Draft, and he spent his first six seasons there.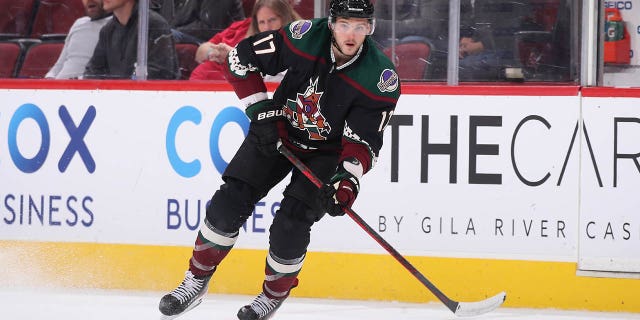 CLICK HERE TO GET THE FOX NEWS APP
Since then he has played for the Coyotes, Pittsburgh Penguins, Minnesota Wild, Ottawa Senators, Toronto Maple Leafs, Colorado Avalanche and two AHL teams in the past five seasons.
Associated Press contributed to this report.