Dallas Cowboys legend Emmitt Smith appeared to be upset with the franchise for releasing running back Ezekiel Elliott last week.
Smith made a comment on the Cowboys' Instagram post saying goodbye to Elliott after seven seasons.
CLICK HERE FOR MORE SPORTS COVERAGE ON FOXNEWS.COM
«Wow this is amazing to me, no disrespect to Malik Davis. Our starting running back is gone and his backup has a broken leg. NFL rep not for long,» Smith wrote. «Everyone else, go get your money because you don't want it. It doesn't make sense and this is one of those things that makes you (shake) your head. Thank you Z for giving everything you've got, including (touching) injured all the time. last year. That's why the NFL means (not for long). Everybody else is going to get your money because they don't want you.»
Smith knows the football business better than anyone. He was released by the Cowboys before the 2003 season because new head coach Bill Parcells wanted to go with a younger running back staff.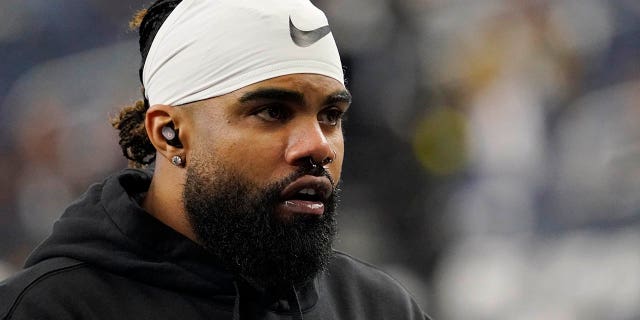 COWBOYS ACQUIRE BRANDIN COOKS FROM TEXANS, ADDING MORE FIREPOWER TO POWERFUL OFFENSE
Smith signed with the Arizona Cardinals and rushed for over 1,100 yards in two seasons. He retired as the NFL leader in rushing yards.
Elliott was the No. 4 pick in the 2016 draft after starring at Ohio State. He finished second in Offensive Rookie of the Year voting and third in NFL Most Valuable Player voting in his first season. He topped 1,000 rushing yards four times in his career with Dallas.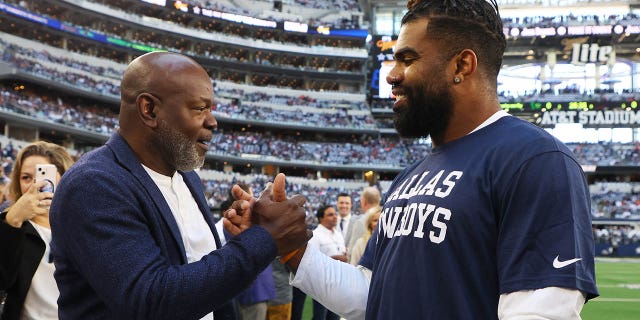 CLICK HERE TO GET THE FOX NEWS APP
In 2022, Elliott rushed for 876 yards and 12 touchdowns in 15 games for Dallas.