During the first half of Thursday's Western Conference Finals game, the officials called a flagrant 1 foul on Lakers guard D'Angelo Russell.
Russell was attempting to block Nuggets guard Jamal Murray's layup as he drove to the basket in transition in the first quarter of Game 2 of the Conference Finals.
Russell's left arm seemed to make contact with Murray's face, but it looked like the Lakers guard was trying to hit the basketball.
CLICK HERE FOR MORE SPORTS COVERAGE ON FOXNEWS.COM
After the umpires met to discuss the play, they ruled that Russell had committed an infraction worth calling a flagrant foul.
The call resulted in two free throw attempts for the Nuggets, both of which were good.
LEBRON JAMES STUNS THE NBA WORLD WHILE FUMBLES IN A KEY ESCAPE ATTEMPT
Los Angeles was leading Denver by three points at the time of the foul call, which occurred with just under three minutes remaining in the first quarter of the game.
LeBron James, who was on the bench at the time, was left in disbelief.
James was seen uttering the words «What did he do?»
Much of the argument over the play revolved around whether Russell injured his arm before contacting Murray.
ESPN rules analyst Steve Javie agreed with the officials' call, while announcers Mark Jackson and Jeff Van Gundy expressed opposition to the decision.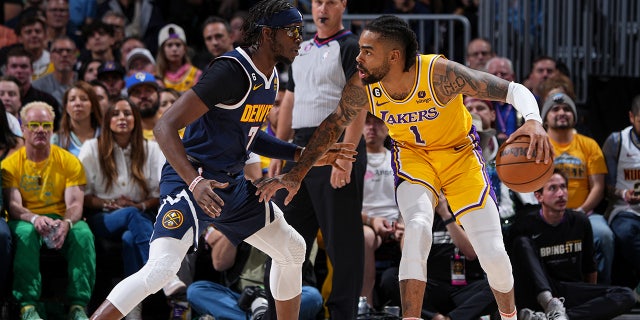 However, the flagrant foul signal sparked a fury of reactions on social media, with some backing the referee's decision and others questioning whether the correct signal was given.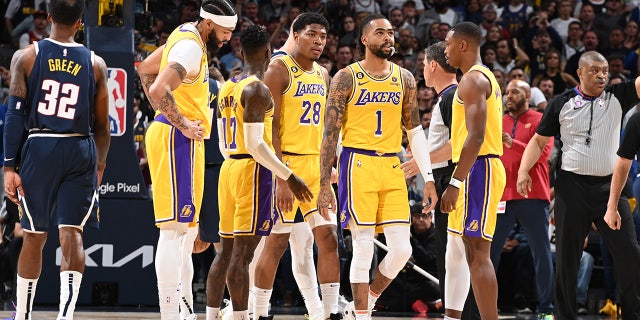 Golden State Warriors' often outspoken forward Draymond Green seemed to categorize the call as «soft.»
ESPN host Frank Isola pointed out the apparent contact with Russell's face.
Former NFL quarterback and current ESPN host Robert Griffin III believed that Russell simply committed a «good foul.»
One Twitter user said Russell was «discussing» Murray's shot attempt.
Another Twitter user sided with the referees.
CLICK HERE TO GET THE FOX NEWS APP
Regardless of which side of the debate one falls on, the questionable call certainly reignited conversations about the differences between a common foul, flagrant foul 1, and flagrant foul 2.