Indianapolis Colts Interim head coach Jeff Saturday criticized New York Giants rookie linebacker Kayvon Thibodeaux for celebrating on the field when quarterback Nick Foles was down injured, calling it «vapid» and «trash.»
During a press conference on Monday, on Saturday he was asked about Thibodeaux Snow Angel Celebration after he sacked Foles late in the second quarter.
Foles, who was visibly in pain, sustained a rib injury.
GIANT'S KAYVON THIBODEUX SAYS HE DID NOT SEE NICK FOLES AT CELEBRATION, COLTS TEAMMATE CALLS HIM 'HORSES—'
«Bland from the celebration afterwards. Just rubbish. Not a fan of that and yes, disappointed from an offensive line and teammate perspective in general. We protect our own,» Saturday said.
«Everyone knows me, I've been here a long time. I'm just going to be careful. Obviously, I didn't like it at all and that's where I'll leave it.»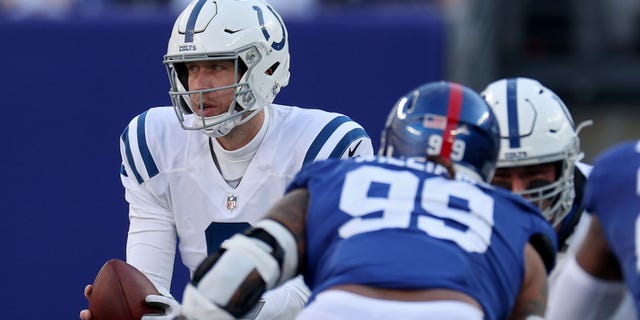 CLICK HERE FOR MORE SPORTS COVERAGE ON FOXNEWS.COM
Thibodeaux said after the game that he was unaware of Foles' injury at the time.
«When I realized he was hurt, that's when we started to get up,» he said, via ESPN. «When you're doing a celebration, you're not looking to see who's doing what. But I hope he's on the mend and he's okay.»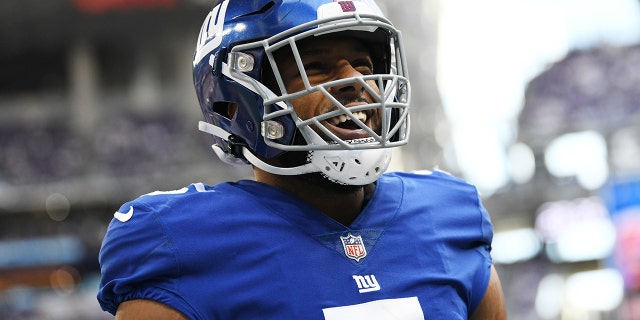 Thibodeaux also made a «sleep» gesture once back on the bench.
CLICK HERE TO GET THE FOX NEWS APP
He said Saturday that Sam Ehlinger will close out the regular season in Sunday's game against the Houston Texans.
«I was happy with the way he played yesterday when he came in,» Saturday said of Ehlinger. «He didn't do everything perfectly, but I think the energy from him was good. I thought he moved the ball down the field and, to be fair to him, at the end of the game we came out knowing where we were.»