Kansas City Chiefs linebacker Willie Gay may have given the Cincinnati Bengals the fuel they needed for the AFC Championship at Arrowhead Stadium with his latest comments.
Just three days before the game that determines who will represent the AFC in Super Bowl LVII, Gay was blunt when answering a reporter's question about what impresses him about the Bengals' offense.
«Nothing,» Gay replied with a stern look.
CLICK HERE FOR MORE SPORTS COVERAGE ON FOXNEWS.COM
It's a rivalry in the making between these two powerhouses, and Gay's comments certainly show it. He was on the field at last year's AFC Championship, where Joe Burrow and the Bengals came back to defeat the Chiefs and go to the Super Bowl.
This Sunday, Round 2 takes place on the same stage as last year in Kansas City.
While Gay doesn't want to overplay his opponent, the numbers speak for themselves when it comes to Cincinnati's offense. They were seventh in the NFL this season with an average 26.1 points per game and eighth in total yards per game with 360.5.
MELISSA ETHERIDGE, TRAVIS KELCE WARN BENGALS ABOUT ARROWHEAD STADIUM DUBBING 'BURROWHEAD'
Many of those yards have come from Burrow's arm; the Bengals were fifth in the league with 265.0 passing yards per game. But despite having trouble running the ball consistently in the regular season, the Bengals are racking up 111.5 rushing yards in two postseason games thus far.
Last week in a 27-10 win over the Buffalo Bills, runs in the snowy conditions at Orchard Park were key to the visiting team's offensive success. Joe Mixon led the way with 105 yards on 20 carries with a touchdown as the team rushed for 172 yards to the Bills' 64.
Gay knows the Bengals are going to try to set up the run, and as middle linebacker, it's his job to stop it.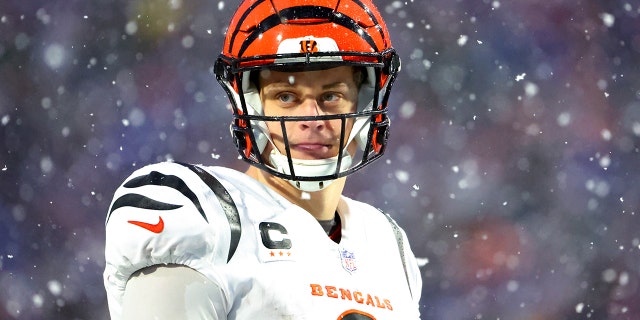 «Stop the run for sure. You know they're going to try to do that to act like they can fool us. The front six and seven are definitely going to do our job to stop that,» he said.
The Bengals were able to defeat the Chiefs in Cincinnati during the regular season, 27-24, after Samaje Perine, not Mixon, rushed for 106 yards on 21 yards while Burrow threw for 286 yards and two touchdowns while also rushing for one.
CHIEFS' PATRICK MAHOMES EXPRESSES CONFIDENCE IN INJURED ANKLE AHEAD OF AFC CHAMPIONSHIP: 'HE'S DOING GOOD'
The trash talk had already started, too, by Bengals players calling the Kansas City home field «Burrowhead.» Burrow has never lost to the Chiefs in his young career, including that playoff matchup last season.
Chiefs star tight end Travis Kelce recently addressed that on his «New Heights» podcast, saying, «We may have to break it down this week because a lot of Cincinnati Bengals fans call it 'Burrowhead' instead of Arrowhead. we're putting out a lot of bulletin board material.»
The same could be said about Gay's «nothing» comment, but at the end of the day, the linebacker took a line from head coach Andy Reid.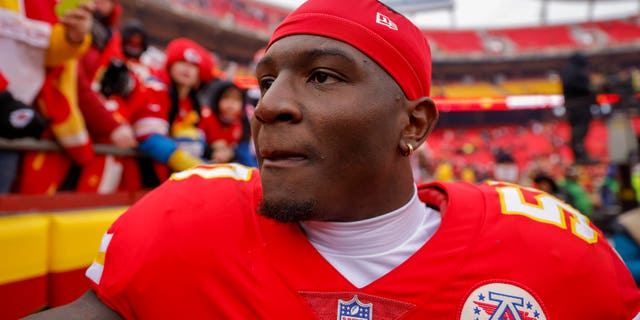 «As Coach Reid says, we don't shut up. We take care of business when it's time to go,» Gay said.
CLICK HERE TO GET THE FOX NEWS APP
The game in Arrowhead will begin at 6:30 pm ET on Sunday.