Cash App founder Bob Lee was fatally stabbed by an IT consultant near downtown San Francisco after the two men, who police say knew each other, argued over the suspect's sister, according to court documents obtained by NBC. News on Friday.
The suspect, Nima Momeni, 38, of Emeryville, a San Francisco suburb, took Lee to a secluded area and stabbed him three times with a 4-inch kitchen knife, twice in the chest, according to the documents. . At least one of the stab wounds pierced Lee's heart.
At one point, Momeni's sister sent Lee a text message, the documents show. «I just wanted to make sure you're okay because [I] I know Nima was very hard on you,» he wrote, according to the documents.
«Thank you for being such a classy man driving it with class,» he added. «I love you selfish idiots.»
Momeni was arrested Thursday morning after a nine-day manhunt that drew national attention and heightened scrutiny over public safety issues in the Bay Area.
He will be charged with murder, the San Francisco district attorney told reporters Thursday. He is scheduled to be arraigned on April 25, a spokesman for the district attorney's office confirmed, and faces 26 years to life behind bars.
The court documents, which the San Francisco district attorney's office filed Friday as part of its attempt to hold the suspect without bail, attempt to piece together the events that led to the stabbing.
Lee and a friend interviewed by police had been hanging out in a San Francisco hotel room on the night of April 3, according to the documents. The friend, identified in the files as Witness 1, noticed Lee having a conversation with Momeni.
The witness saw Momeni asking Lee if Momeni's sister had been «using drugs or something inappropriate» earlier that day. Lee had to «assure» Momeni that «nothing inappropriate had happened» to her, according to the documents.
Later that night, a surveillance camera recorded Lee and Momeni getting into Momeni's white BMW in front of Momeni's sister's apartment. Additional images obtained by police show the BMW heading to a «dark and secluded area» near downtown San Francisco.
The two men are later seen standing together on a sidewalk for a few minutes before Momeni apparently stabs Lee. Momeni then threw the knife away, got back in his car and sped away.
When police officers arrived at the scene around 2:30 a.m., according to the documents, they found Lee unconscious, lying in the street and bleeding «uncontrollably.» When the officers returned to inspect the area, they found the knife smeared with blood.
«The defendant did not use some type of pocket knife, but a kitchen knife from an apartment and a kitchen,» court documents state. «This was a deliberate and planned attack.»
The revelation that Lee and Momeni knew each other has undermined speculation that the Cash App creator was killed in a random act of violence.
Silicon Valley mogul Elon Musk, in a tweet that drew condemnation from the district attorney, appeared to blame the murder on «violent repeat offenders.»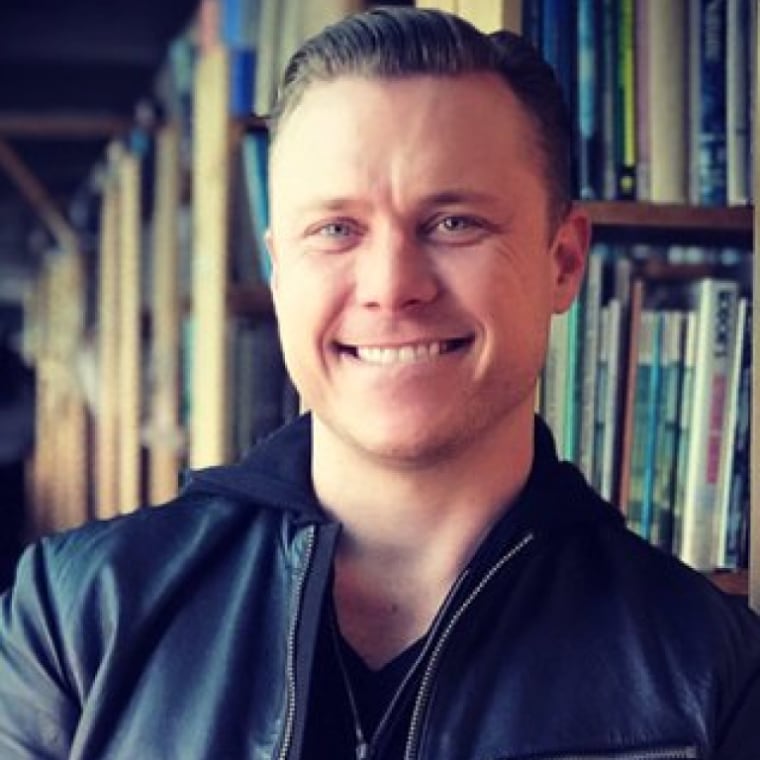 Momeni describes himself as an entrepreneur on his LinkedIn page. He mentions himself as the owner of a technology company called Expand IT Inc. and graduated from the University of California, Berkeley.
However, a UC Berkeley spokesperson told NBC News on Friday that the university has «no graduation or attendance record» for a person named Nima Momeni.
Lee had been working as a product manager for cryptocurrency company MobileCoin. He was previously CTO of Square (now known as Block), a fintech firm co-founded by former Twitter chief Jack Dorsey.
He then created Cash App, a well-known money transfer service.
Lee was also an investor in Musk's SpaceX venture, as well as other tech companies, such as the social audio app Clubhouse, according to his LinkedIn profile.
Miguel Almaguer, bianca seward and katie wall contributed.