The topic of hockey fighting has been hotly debated, but now a professional league has decided to kill it off.
The new commissioner of the Quebec Major Junior Hockey League, Mario Cecchini, announced a ban on fighting starting next season.
The QMJHL is one of the three youth leagues in Canada.
It remains to be seen what the other two leagues, the Western Hockey League and the Ontario Hockey League, will do in reaction to the QMJHL decision.
CLICK HERE FOR MORE SPORTS COVERAGE ON FOXNEWS.COM
«Obviously we have to improve these situations and even eliminate them in some cases,» Cecchini said of the fighting and hazing.
INTERIM MANIFOLDS GM 'SHOCKED' TO SEE SON'S ACTIONS AT BAR; COLLEGE HOCKEY PLAYER APOLOGIZES
He also expressed his belief that rule change is critical to changing the culture of the league.
«How do you do a culture change? With a lot of determination, with a lot of conviction and with a lot of precision and clarity in how you expect everyone to behave,» Cecchini said. «For me, that's going to be paramount.»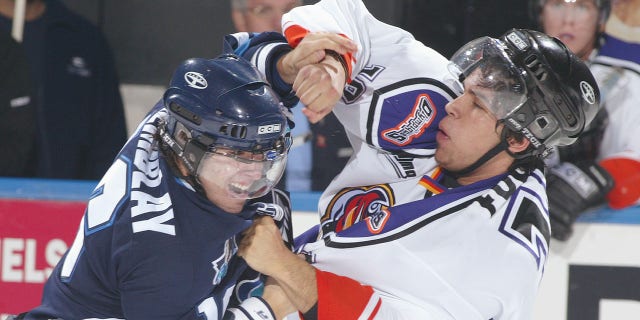 Cecchini replaced Gilles Courteau, who announced his resignation in early March amid intense scrutiny among the province's politicians over hazing and initiations.
Courteau, 65, announced his departure after 37 years at the helm of the youth hockey league and just one year from his planned 2024 retirement.
The QMJHL governors recently voted on a new rule that would penalize players involved in a fight. Players would be subject to in-game misconduct. Officials noted that if a player defends himself against an obvious offender, he could avoid punishment.
QMJHL executive committee chairman Richard Létourneau later confirmed that the league was going ahead with the fighting ban.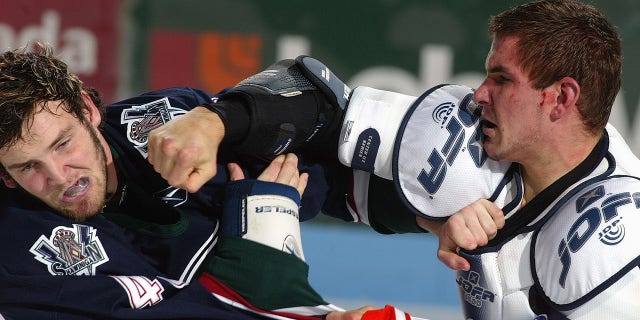 «Yes, fighting is prohibited,» Létourneau said. «Now the details need to be worked out. We have an expanded hockey committee made up of general managers, coaches and owners to come up with a way to implement this rule and have it accepted and ratified by the minister at our June meeting.» business meeting».
In September 2020, the QMJHL changed its rule on wrestling. Violators were faced with a 10-minute misconduct instead of the usual five minutes for a fight penalty. If a player was involved in three fights in a single season, he would be subject to a one-game suspension.
CLICK HERE TO GET THE FOX NEWS APP
The rule change was in response to a threat by the Quebec Minister of Education to withhold financial aid from Quebec-based league teams.