The Dallas Cowboys clinched the No. 5 playoff seed and will play Tom Brady and the Buccaneers in the wild-card round on Monday night.
Brady's seven Super Bowl victories are well documented, and he has racked up an unprecedented 35 postseason victories.
But the future Hall of Fame quarterback also won all seven of his regular-season games against the Cowboys.
CLICK HERE FOR MORE SPORTS COVERAGE ON FOXNEWS.COM
Brady holds numerous NFL postseason records, including most career completions and attempts, but none of it seems to matter to the Cowboys' players.
Earlier this week, reporters asked Cowboys defensive end DeMarcus Lawrence if Brady's unbeaten record mattered.
«Not at all. It's about this next challenge. And, you know, taking it on and making sure we push him as much as possible, and come away with the win,» Lawrence said.
Safety Jayron Kearse also weighed in, saying, «It's 2023. He hasn't beaten us this year. That's all we're worried about.»
TOM BRADY ADDS MORE NFL RECORDS TO RESUME IN ONE PLAY VS. HAWKS
Brady has thrown for 1,945 yards, 15 touchdowns and five interceptions against the Cowboys.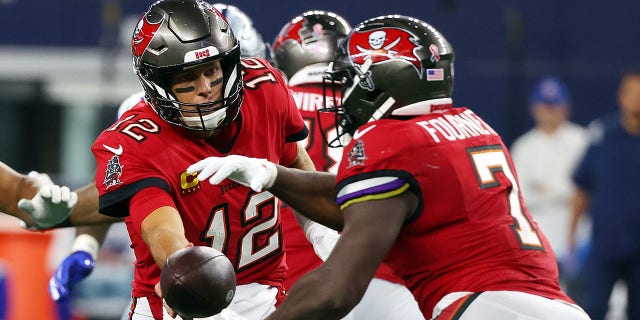 Brady is also unbeaten against the Vikings (6-0); his current team, the Buccaneers; and his former team, the New England Patriots.
He was undefeated against the Falcons until the Bucs lost to Atlanta in Week 18. Tampa Bay had already won the NFC South division entering the regular season finale with the Falcons, and Brady and many of the Buccaneers' starters did not play. In the second half. of the game.
TOM BRADY RUMORS: DOLPHINS MENTIONED AS POSSIBLE LANDING POINT AGAIN FOR STAR QB IN 2023 OFF-SEASON
In Brady's most recent matchup against the Cowboys in September, the Bucs prevailed 19-3.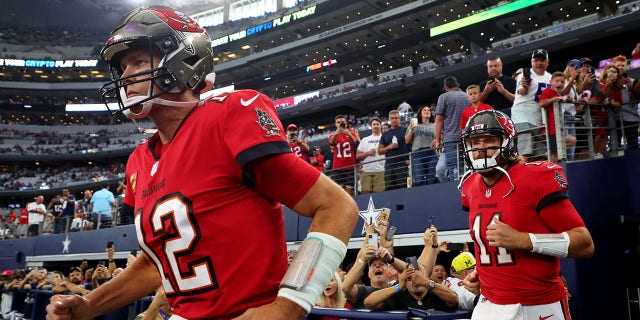 Tampa Bay had a turbulent 2022 season and finished with an 8-9 record, the first time Brady had a losing record in his starting career. Every team in the NFC South finished the season with a sub-.500 record.
The Buccaneers were able to take advantage of the weak division and went 4-2 against divisional opponents despite being one of the worst rushing teams in the NFL.
Brady passed for over 4,600 yards, 25 touchdowns and nine interceptions on the year. He led the league with 490 completions and 733 pass attempts.
CLICK HERE TO GET THE FOX NEWS APP
Although the Cowboys are the favorites in Monday night's matchup with the Buccaneers, history is certainly not on Dallas' side.