alabama freshman Standout Brandon Miller appeared to have deleted his Twitter account on Monday after facing backlash over the weekend for continuing his controversial pregame appearance following his alleged links to the January shooting death of Jamea Jonae Harris, 23 years old.
Miller, 20, was identified Tuesday in police testimony as carrying the weapon belonging to former teammate Darius Miles.
Despite his attorney's defense that the star freshman did not know he was in possession of the firearm until he received a text from Miles, Miller has faced scrutiny as he continues to appear in court for the Crimson Tide.
ALABAMA'S BRANDON MILLER CHANGES TWITTER BANNER AFTER REACTION TO CONTROVERSIAL PREGAME RITUAL
In his first home game since Saturday's revelation, Miller continued the pregame ritual of being patted down by a teammate after being announced for the starting lineup.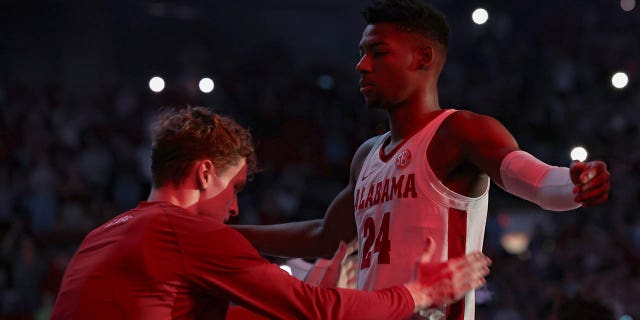 The move was poorly received by many.
CLICK HERE FOR MORE SPORTS COVERAGE ON FOXNEWS.COM
Head coach Nate Oats, who has defended the university's decision to allow Miller to continue playing, addressed the issue after the game, saying it was something that had been done previously all season but will not continue in light of the shooting.
But Miller continued to face criticism because an image from the pregame ritual appeared as his Twitter banner.
On Sunday he changed it, but as of Monday afternoon, his account appeared to have been deleted entirely.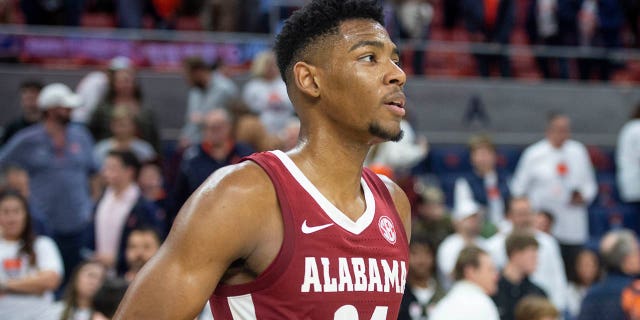 CLICK HERE TO GET THE FOX NEWS APP
Alabama did not immediately respond to Fox News Digital's request for comment on the status of Miller's account.
Miller has not been charged or charged with any crime, nor has he missed any playing time. Miller's attorney said Miller never handled the gun and that it had been left in the backseat. Police also said another Alabama player, guard Jaden Bradley, was at the scene. He started Saturday's game and didn't score.
Associated Press contributed to this report.