The Toronto Blue Jays are going through a rough patch and manager John Schneider wasn't helpful in the team's 10-inning loss to the Baltimore Orioles on Saturday.
In the sixth inning, Blue Jays ace Alek Manoah was pitching well, but Schneider thought some strategy needed to be discussed and took the mound.
The only problem was that pitching coach Pete Walkwe has already gone out to talk to Manoah, and under MLB rules, two visits in one inning requires a pitching change.
CLICK HERE FOR MORE SPORTS COVERAGE ON FOXNEWS.COM
Schneider's disappointment was all over his face, as was Manoah's, when he was forced to take the ball from his hands.
Manoah was also talking to himself as he came down the mound, and he let out an incredulous smile as he entered the dugout.
THE STAR OF THE BLUE JAYS VLADIMIR GUERRERO JR GIFTS A BAT TO A CHILD WHO BEATS CANCER
After the 6-5 loss, which was due to a bullpen collapse after Toronto held a 5-2 lead in the game, Schneider convincingly conceded his mistake.
«I screwed up,» he said via Yahoo Sports. «But I think regardless of my f—up, it was the right time to bring it out.»
Manoah was also asked about the blunder, to which he admitted confusion.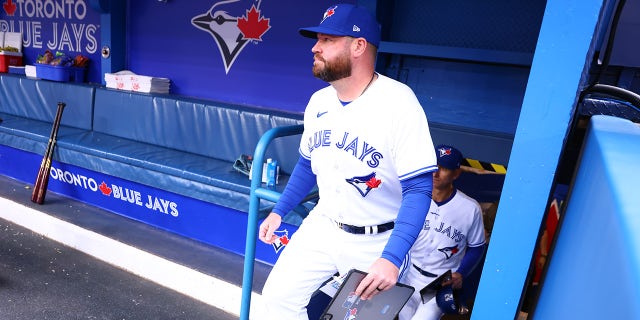 «There was just a little bit of silence. I knew Pete had come there. When he started asking me if I wanted to stay in the game, I said, 'Well, maybe Pete didn't come here?' He wasn't sure.»
With the loss, it was three in a row for the Blue Jays, as reliever Jordan Romano ceded the 5–2 lead with a three-run home run to Orioles infielder Ryan O'Hearn. The score would remain deadlocked for nine innings at five apiece until Austin Hayes scored on a fielder's choice in the top of the tenth.
The Blue Jays were unable to capitalize on a runner on second base to start the bottom of the tenth, and left Rogers Center disappointed.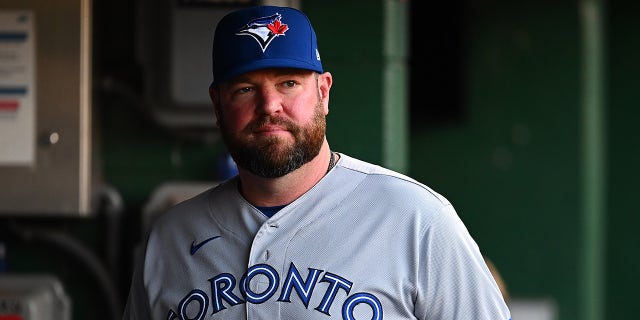 CLICK HERE TO GET THE FOX NEWS APP
Every loss seems to matter more in the AL East this season, as it has easily been the toughest division among MLB's six. At 25-21 entering Sunday, the Blue Jays were in last place.