Despite 15-1 odds, Mage came from behind in the 149th Kentucky Derby race to emerge victorious at Churchill Downs over the weekend.
But the highly anticipated event was marred by controversy with seven horses dying before the race. Spectators at Churchill Downs also had to deal with some problems.
A video circulated in social media showing a fight between spectators. At one point, the video shows a man with a bloody eye.
CLICK HERE FOR MORE SPORTS COVERAGE ON FOXNEWS.COM
Even after sustaining the eye injury, the unidentified man in the video manages to throw a punch. He is then immediately punched in the face again before someone nearby pushes him away.
DEAD HORSE NUMBER INCREASES TO SEVEN AT CHURCHILL DOWNS, CAUSING MORE CONTROVERSY AT THE KENTUCKY DERBY
WARNING: GRAPHIC VIDEO
Later in the video, two other fans are seen grappling before a woman in a yellow hat starts throwing punches.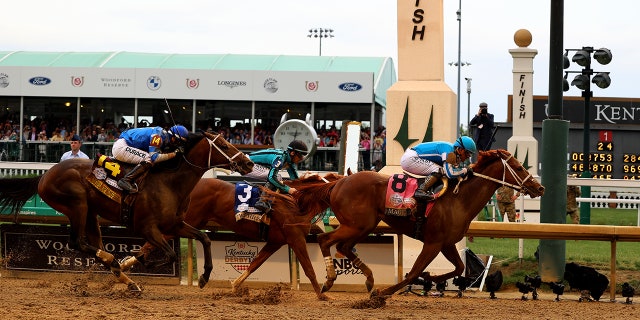 Even when entangled, the woman does not lose heart. She decides to start using her legs and starts kicking, yelling, «I hate you.»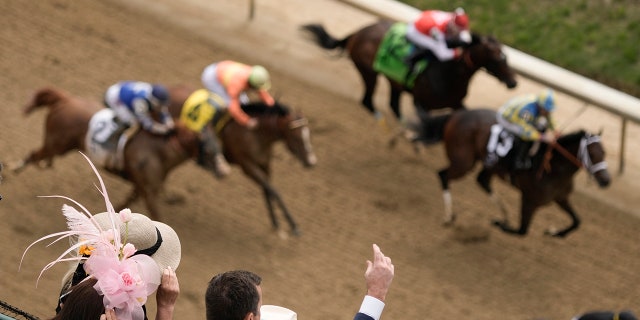 At one point, a man in a brown tie approaches and begins yelling at one of the men who had been involved in the fight as he lay on the ground.
CLICK HERE TO GET THE FOX NEWS APP
It is unclear what exactly sparked the fight. The condition of the man with the bloody eye is unknown.