A Cincinnati Bengals superfan claims the league ordered its posters criticizing NFL commissioner Roger Goodell to be removed during Sunday's final regular season game against the Baltimore Ravens.
Jim Foster posted an image of the signs on Twitter on Sunday, adding that the league he allegedly ordered security to ask him to shoot them down.
«[The NFL] He just made us take down these signs," Foster wrote in the post. "Security was VERY nice about this."
BENGALS' JOE MIXON ANSWERS FORMER NFL STAR'S CALL FOR COIN CELEBRATION, CHAD JOHNSON VOWS TO PAY FINE
Foster told FOX19 in Cincinnati that he believes it was an «NFL directive» but insisted the encounter with security was enjoyable.
«We think NY called and they took down our banner,» he told the outlet. «The security people were very nice to us. We're good. GOING TO THE PLAYOFFS WITHOUT COINS!»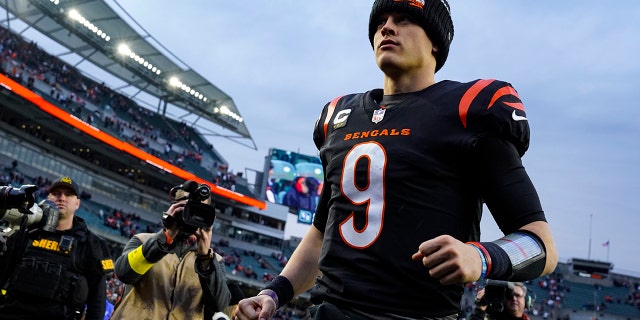 CLICK HERE FOR MORE SPORTS COVERAGE ON FOXNEWS.COM
Neither the Bengals nor the NFL immediately responded to Fox News Digital's request for comment.
The signs appeared to be in response to the NFL's decision to decide a playoff site for the Bengals-Ravens wild card game with a coin toss, a scenario the Bengals were vocal against.
star runner joe mixon he even celebrated a touchdown in Sunday's game with his own coin toss.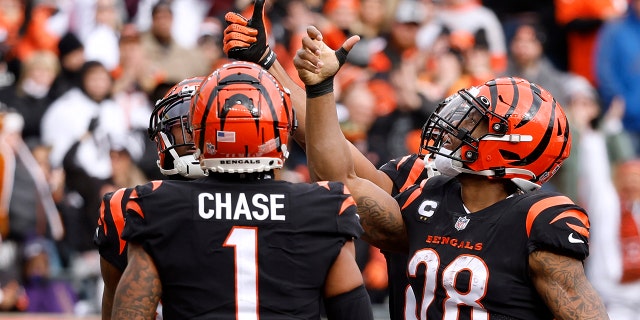 CLICK HERE TO GET THE FOX NEWS APP
«The best thing about it was that we got the [win]»Mixon said after the game, via ESPN.
The Bengals avoided leaving it to chance with a 27-16 win over the crows and finished the regular season as AFC North champions with an eight-game winning streak.