An Australian professional basketball team decided not to wear a jersey in support of the LGBTQ+ community on Friday night after the organization said it led to abuse and players being attacked.
Cairns Taipans of the National Basketball League released a statement on the matter on Wednesday, explaining the reasoning behind their decision. The organization made it clear that it supports the LGBTQ+ community.
«This initiative should be a celebration, yet our team has already been subjected to a barrage of abuse and harmful comments that have led to people being attacked and shamed,» the Taipans said.
CLICK HERE FOR MORE SPORTS COVERAGE ON FOXNEWS.COM
«This is a negative distraction from what should be a positive experience throughout the game, and we now feel our only option as a team is to collectively opt out of this season's uniforms.
«This is not a reflection of our individual stances or personal views, but rather a protection from our brothers who are being vilified and no longer feel they have a safe space in our sport.
«Positive change requires positive action, and we believe we can advocate for different people and groups in our society without going after others in the process.»
ELON MUSK COMMENTS ON FLYERS' PROVOROV PRIDE NIGHT REACTION: 'THE PENDULUM HAS SWANGED A LITTLE TOO FAR'
NBL CEO and owner Larry Kestelman appeared to support the Taipan.
«The NBL recognizes the overwhelming amount of support we have received following the launch of our inaugural Pride Round, and will continue to create a place where all people feel safe and can be themselves, without judgment,» their statement read.
«This means having important conversations about diversity and inclusion and making sure we continue to work together from a position of love, care and support.
«The NBL fully respects and understands that there may be people in the community with different views than those conveyed through the Champion Pride round. Therefore, we have not mandated that our players have to wear the Pride jersey and if any player or team chooses not to wear the jersey, we will respect that decision.»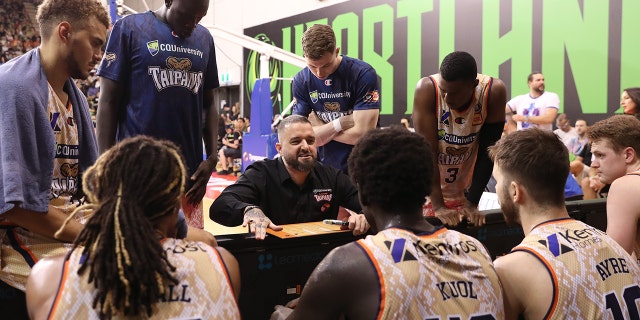 Taipans previously responded to a Herald Sun report that some players were considering opting out of wearing the jersey anyway for religious reasons.
«It has been disappointing that instead of focusing on the LGBTQ community and the positivity around the initiative, some media commentary has focused on players who may have conflicts due to their religious beliefs or personal circumstances,» the fans said. Taipan via news.au. com.
CLICK HERE TO GET THE FOX NEWS APP
«The club hopes that its fan base and the broader basketball community will embrace the inclusivity that Pride Round champions in a constructive way and celebrates the diversity in our society and our sport.»