Aaron Rodgers revealed Wednesday that he intends to play multiple days for the New York Jets.
Despite knowing his future for almost a week, few reports leaked, while one of the best in the game tried to get a scoop.
However, ESPN's Adam Schefter was out of luck.
CLICK HERE FOR MORE SPORTS COVERAGE ON FOXNEWS.COM
On «The Pat McAfee Show,» the future Jets quarterback said Schefter «somehow» got his phone number and sent him a text: Rodgers didn't let him down easily.
«Ask Schefter what I told him,» Rodgers said on the live broadcast.
No one had to ask: Schefter let everyone know what Rodgers said.
«Lost my number. Nice try though.»
Rodgers also said he received a text from ESPN's Diana Russini but did not respond.
Russini reported that Rodgers had a «wish list» of free agents for the Jets to sign, but said that was not true.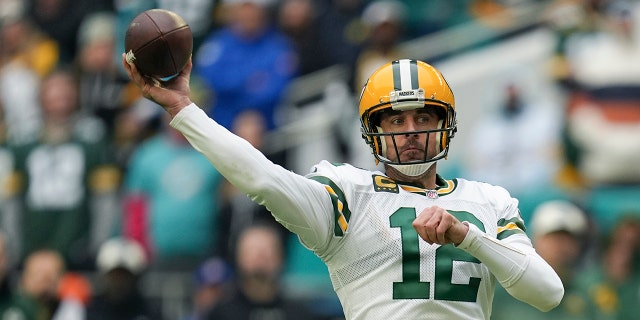 AARON RODGERS REVEALS HE INTENDS TO 'PLAY FOR THE NEW YORK JETS' AFTER DAYS OF CONTEMPLATION
Rodgers noted that the Jets asked him about former teammates that he spoke «enthusiastically» about, but called the «wish list» report «ridiculous.» He also said that if he responded to Russini, «I would say the same thing that I told Schefty.»
The Jets still went after one of Rodgers' favorite targets in Allen Lazard, agreeing to a four-year, $44 million contract with him on Tuesday.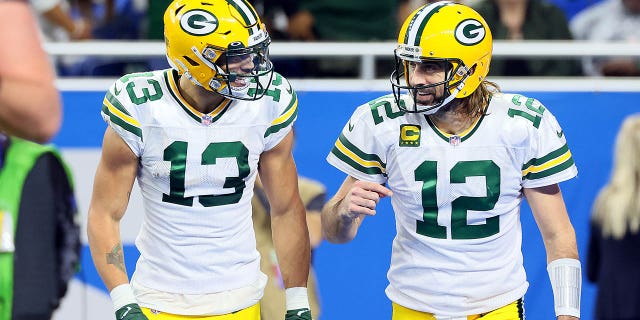 CLICK HERE TO GET THE FOX NEWS APP
Rodgers is not officially a Jet yet, as the two sides have yet to agree to trade compensation, but Green Bay has said they will honor Rodgers' request.